(Last Updated On: June 28, 2023)
BecomeSingers is reader-supported. When you buy through links on our site, we may earn an affiliate commission. Learn More
With the evolution of digital technology, almost everyone owns a Smart TV today. So, upgrading to wireless TV speakers for better sound quality and a hassle-free experience is the next obvious choice.
Why do you need a wireless TV Speaker?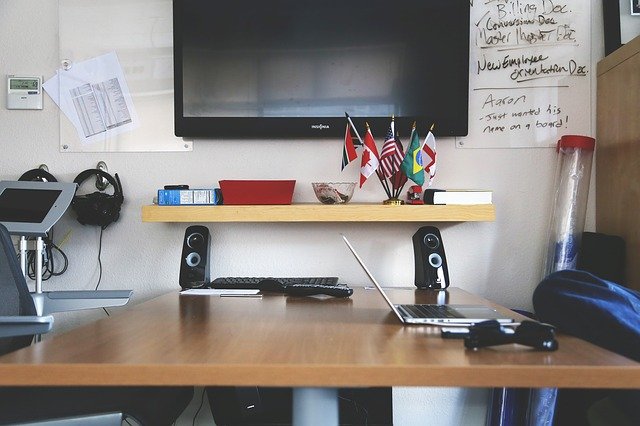 Some may require enhanced speakers simply because they have a hearing impairment or are experiencing age-related hearing loss. While watching TV, they can set their wireless (RF, Bluetooth, or Wi-Fi) speaker near them and hear everything clearly. Wireless speakers may have speech enhancement software to make all dialogues clearer for those with hearing impairments.
Others are simply dissatisfied with their television speakers and require something to fill the room with sound and provide a more immersive listening experience, particularly when viewing movies and television shows. If you're one of them, you should know that the rest of the speakers on this list are for you.
What are the various types of wireless TV speakers?
We have categorized the different types of wireless TV speakers based on the type of connection they use to operate. Radio Frequency, Bluetooth, and Wi-Fi are the three basic types of connections.
RF Speakers
RF speakers, like RF headphones, receive sound using radio frequencies (different from those used by Bluetooth and Wi-Fi devices). You will always receive a base that functions as a transmitter and a charging station in addition to the RF speaker. The advantage of RF speakers is that they do not introduce any sound delay (some Bluetooth and Wi-Fi speakers might cause that annoying sound lag).
Bluetooth Speakers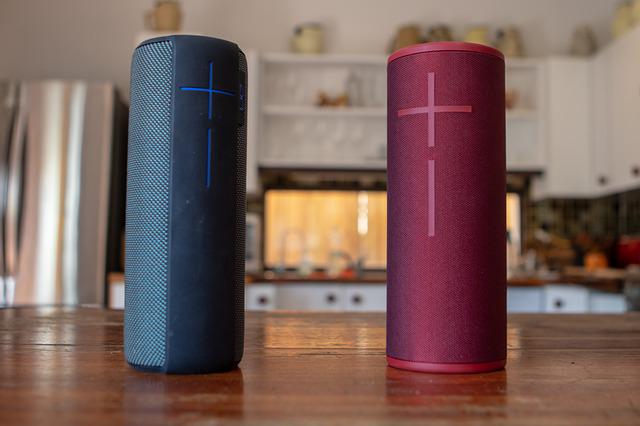 Although some wireless speakers for TV without Bluetooth exist, the most popular wireless streaming standard is Bluetooth. The most common types of wireless speakers for smart TV are Bluetooth speakers and soundbars. With Bluetooth speakers, you won't need a separate base (transmitter) because your TV will act as a transmitter (if it features Bluetooth and if you decide to connect them wirelessly). Bluetooth speakers are more portable and are suitable for smaller rooms.
The disadvantage of using Bluetooth is that any audio delivered via Bluetooth must be compressed. You will not obtain ideal audio quality, and, more importantly, you may encounter some sound delays as a result of this compression (or lags).
Wi-Fi speakers
When it comes to wireless audio, Wi-Fi speakers for TV are the next big thing. Wi-Fi speakers are more commonly used in multiroom systems; however, some companies (such as SONOS) also sell Wi-Fi home theater systems. Wi-Fi speakers have a higher range, and sound quality, and are less likely to have their signal disrupted, but they typically require constant power.
Also Read: The Complete Guide To Coaxial Speaker Cable
12 Best Wireless Speakers for TV
There are so many great wireless TV speakers on the market right now that choosing the perfect one for you might seem overwhelming. To make your decision easier, we've evaluated and compiled the best wireless surround sound speakers for TV for 2022 based on performance and price.
More than just pointing sound in multiple directions, the Bose Smart Soundbar 900 with Dolby Atmos® does a lot more. It provides a level of realism that no other soundbar can match.
Key Features:
Proprietary Bose TrueSpace spatial processing.
Nine speakers, including two new upward-firing dipole transducers.
Compatible with Wi-Fi®, Bluetooth®, Chromecast built-in, Apple AirPlay 2, and Spotify Connect.
Built-in voice assistants (Alexa and Google Assistant).
Exclusive Bose Voice4Video technology.
Wireless soundbar streaming — With Wi-Fi, Bluetooth, Apple AirPlay 2, and Spotify Connect.
Pros:
Easy smart soundbar setup.
Sleek design.
Multi-directional sound and theater-like sound with Bose TrueSpace™ technology.
Hands-free help with the noise-rejecting microphones and built-in voice assistants.
You can wirelessly stream all your favorite music services as it is Wi-Fi®, Bluetooth, Chromecast built-in, Apple AirPlay 2, and Spotify Connect compatible.
Cons:
Surround cues are quite subtle.
Reflective glass top.
Sonos Arc brings all your entertainment to life with its incredibly realistic sound. Enjoy control using your TV remote, your voice, the Sonos app, and Apple AirPlay 2, and immerse yourself in Dolby Atmos 3D sound.
Key Features:
Dolby Atmos maps.
Eleven high-performance drivers, that include custom elliptical woofers and angled side tweeters.
Arc's advanced processing creates five phased-array channels that deliver a surround sound effect.
Touch controls on the soundbar itself.
Pros:
It is user-friendly and compatible with a range of voice services like Amazon Alexa or Google Assistant.
Sound is rendered with clarity, detail, and depth.
The sleek design blends perfectly into your home, whether you position it on furniture or mount it to the wall.
Expandable.
Arc is simple to set up.
Cons:
Compatible with only Sonos headphones.
With two detachable surround speakers, Dolby Atmos, and DTS: X 3D sound, the JBL Bar 9.1 soundbar brings a true, cinematic surround experience into your home. Turn up the 10″ subwoofer for heart-pounding bass, or turn it down for soothing music via Chromecast and AirPlay.
Key Features:
Built-in Dolby Atmos® and DTS:X™ decoding.
820Watts of system output power.
A 300W powered, 10″ wireless subwoofer for thrilling bass effect.
Ultra HD 4K pass-through with Dolby Vision for incredible sound.
Built-in Wi-Fi compatibility with Chromecast and Airplay 2.
Pros:
Wireless music streaming via Bluetooth.
Big, bassy sound and incredible sound profile.
Modular design allows genuine surround sound.
Well made and finished.
Cons:
Not dynamic.
One-note bass.
Whether playing music or movies, the YAS-209 soundbar provides superb sound quality. Built-in Alexa voice control, DTS® Virtual:XTM virtual 3D surround sound, a wireless subwoofer, and Bluetooth® streaming enhance your TV, movies, and gaming in a simple, streamlined setup.
Key Features:
DTS Virtual: X virtual 3D surround sound.
Built-in Alexa voice control.
Sound Bar Controller App.
Bluetooth® streaming for your music and podcasts.
Easy installation with HDMI or optical cable and automatic subwoofer connection.
Pros:
Wireless subwoofer for deep bass effect and portability.
A clear voice for enhanced dialogue clarity.
Stream all your favorite tunes from services like Spotify and Amazon Music from your smart devices, PCs, and media servers.
Easy control of your other smart devices.
Bass extension for ultra-low sound.
Cons:
One HDMI input.
No on-screen display.
The Samsung HW-A650 is an excellent example of a soundbar and subwoofer system with 3D surround sound capabilities, a graphic equalizer, and many presets.
Key Features:
Dolby Atmos 5.1 and DTS Virtual:X.
Bass Boost.
Game Mode.
Adaptive Sound Lite.
Wireless Bluetooth connection.
Multi-connectivity with either Bluetooth® or HDMI.
Your TV and soundbar are controlled by the same remote.
Wireless Rear Speaker Connection for a 360-degree sound effect.
Pros:
Sleek, simple, and attractive design.
The built-in center channel speaker.
Extra bass, bigger sound.
Optimized sound for various content.
Optimized sound for gaming with perfectly synced directional audio that moves with the on-screen action and crosstalk cancellation to minimize distractions.
Cons:
Lack of Dolby Atmos support.
Wi-Fi playback is not available.
This 3.1ch Dolby Atmos®/DTS:XTM soundbar combines strong, immersive surround sound with crystal clear conversation, allowing you to thoroughly immerse yourself in your favorite television shows and movies.
Key Features:
Immersive AE (Audio Enhancer).
Center speaker for clearer dialogue.
Wireless subwoofer for powerful bass sound.
4K HDR pass-through.
Sound modes like Auto Sound, Standard Surround, Cinema, Music, Night, and Voice modes to customize listening to movies and music.
Wireless connectivity with your TV using Bluetooth technology.
eARC enabled and One-cable HDMI ARC.
Dolby Vision, HDR10, and Hybrid Log-Gamma.
Pros:
Hear sound from all directions.
Rich, powerful bass sound.
Easy connections.
Sound modes for enhanced movies and music.
Stream music wirelessly, directly from a Bluetooth-enabled device.
Cons:
Lacks low bass.
Doesn't support Wi-Fi, Chromecast, and Apple Airplay.
The powerful sound of the Bose Home Speaker 500 offers a soundscape that is larger than any other smart speaker. You can create up to six distinct presets. Furthermore, the color LCD will show you what is playing, including the current song, station, playlist information, album art, and more.
Key Features:
Built-in Amazon Alexa and Google Assistant.
Six preset buttons.
Multiple connectivities – Bluetooth, Wi-Fi network, Apple AirPlay 2, or Spotify Connect.
Bose SimpleSync technology.
Personalized Bose music app.
Pros:
Wall-to-wall stereo sound from a single speaker.
Built-in voice control.
Superior voice pickup.
Easy control with voice, touch, or app icon.
Premium design, inside and out.
Cons:
Incompatible with all kinds of speakers and devices.
The V-Series 2.1 features immersive sound, a smart new appearance, and HDMI connectivity for the highest-quality audio, and volume control for the soundbar using your TV's original remote. The bar provides clear and clean conversation, while the subwoofer bass provides excellent sound depth, particularly for music playback.
Key Features:
DTS Virtual:X.
Sound Enhancement Technology: DTS TruVolume, DTS Virtual:X.
Voice assistant compatibility.
EQ adjustments.
Subwoofer bass.
Pros:
Good price point.
Immersive theater sound.
Easy setup.
Performance-driven.
Wide range of connections.
Cons:
Subwoofer bass can become too loud.
This device is designed for the elderly and anyone with hearing problems, and it provides an immersive yet pleasant listening experience without disturbing others.
Key Features:
Audio Fox wireless speakers.
Adjustable voice tone enhancement software.
Latest 2.4GHz Digital Automatic FHSS tech Wireless Connection.
Auto Signal Control.
Tone Control (Treble/Normal/Bass).
A single large on/off/volume control.
Voice Highlighting Tech.
Built-in Rechargeable and Replaceable Battery lithium-ion battery.
Pros:
Crystal-clear, outstanding quality for any audio content.
Great value for money.
Plug and play
Lightweight and portable design plus a convenient handle.
Cons:
The speaker can be both powered by a battery or by a connected power supply, which could lead to a potentially hazardous situation.
The connection between the base station and the speaker can be interrupted due to the 2.4GHz Wireless Connection.
The Signa S2 is a premium, super-slim soundbar that delivers a fantastic, room-filling home theater experience that is much beyond what your TV's modest built-in speakers can provide.
Key Features:
Works with 4K and HD TVs.
Polk's exclusive voice adjust technology and Dolby Digital Decoding maximizes sound clarity and reduces voice delays.
Performance-tuned Surround Sound and Dolby Digital 5.1.
Easy setup, slim design.
Wireless music streaming with Bluetooth technology.
Pros:
Crisp and clear dialogue with VoiceAdjust ™.
Makes virtually any TV sound incredible.
3-year warranty.
Built-in music streaming.
Cons:
Limited audio adjustments.
With the highly sensitive remote control displays wireless TV speaker for your smart TV, so that you'll never miss a sound! This is ideal for anyone who has trouble finding the right volume level on their television.
Key Features:
It has wireless transmission 5.0 technology
Good memory function and bass control
It is easy to use and operate
High sensitivity full function IR remote control displays
Pros:
It is user-friendly and compatible with a range of media platforms.
Hi-fidelity stereo sound reproduction with bass
The soundbox may be used in any room from any distance.
At moderate volume, the battery offers up to 10 hours of listening time.
Cons:
The battery needs to be replaced every year.
The SEREONIC TV-SoundBox allows you to listen to and enjoy your favorite shows at a volume that will not annoy others. It works independently of the volume on your TV, so you may turn it down or off entirely.
Key Features:
Amplified speaker for better sound.
The TV Soundbox has its own volume control.
It comes with a user-replaceable rechargeable battery that can last up to 8 hours and a sleep timer.
Compatible with all TVs, including the latest Smart TVs with digital audio output.
Pros:
Sound quality has improved, with a louder and richer sound.
A user-replaceable Lithium-Ion battery extends the battery life (8 hours of listening time).
It's completely wireless and lightweight, with a handle for carrying it around.
Adjustable Voice Tone Enhancement improves the clarity and comprehension of each syllable.
Installation is simple and easy.
Cons:
The speaker's power cord connector is not sturdy.
The rechargeable battery has to be replaced in 12-16 months.
Does not work without PCM digital audio format.
How do I choose the right wireless TV speaker?
Both Bluetooth and Wi-Fi speakers offer convenient, cable-free connections without compromising music quality. Let's discuss the most vital factors to keep in mind while purchasing your wireless TV speaker.
Sound Quality
Sound is perhaps the most crucial element to consider when purchasing a new speaker for your home. Check out models with 360-degree grilles that disseminate noise from all angles if you want room-filling sound. Total harmonic distortion is frequently specified, and a target of less than 1% is an acceptable parameter. The smaller the number, the better. Because some speakers will not specify this, you may wish to listen to it before making the final purchase. The frequency response is also critical. The expected level of bass is represented by the low-frequency point; the lower it goes, the better.
Design
Design is also a significant factor. The shape of many wireless speakers, whether plain and boxy or startlingly elegant, is more than just aesthetic—it can affect music quality and portability.
Built-in Assistants
People are increasingly turning to Alexa, Google Assistant, or an Echo system to help them simplify their lives. These technologies are built-in to many of the top wireless TV speakers on the market today.
Connectivity
There are three varieties of wireless speakers: RF, Bluetooth, and Wi-Fi, as you may know. If you already own a television with built-in Bluetooth (with aptX low latency support), a Bluetooth speaker may be preferable to a Wi-Fi or RF speaker.
A smart TV with Wi-Fi access isn't required to use Wi-Fi speakers. You'll need a wireless router and Wi-Fi connection, but you won't need a Wi-Fi-enabled TV unless you want to buy a set of wireless speakers tailored to your smart TV.
Inputs and Outputs
Even if we're talking about wireless speakers, having one or more input ports is critical. Digital optical input, coaxial input, 3.5mm AUX port, and RCA ports are the most crucial input ports to check for. When purchasing an RF speaker, make sure to check which inputs and outputs are available on the base and on your TV (usually, you will have to use AUX or RCA). You don't need any wires or inputs if you have a Bluetooth speaker (with aptX low latency support) and a TV with built-in Bluetooth (with aptX low latency support), but it's always great to have a backup option.
One or more inputs are commonly found on Wi-Fi speakers (particularly those that are connected to your television) like digital optical, coaxial, RCA, AUX, etc. You should search for a wireless speaker that has as many inputs and outputs as feasible – while they are wireless, having one or more inputs and/or outputs won't hurt.
Battery Durability
Bluetooth and RF speakers are the most common examples of this capability. Wi-Fi speakers are normally plugged in all the time and can only be used mostly indoors. The majority of Bluetooth and RF speakers have batteries and are portable, so you can use them outdoors. You'll need at least 5 hours of battery life if you want to move them around your house and not keep them plugged in all the time.
Upgrading Options
If you want to upgrade your speaker system and add more speakers (or a subwoofer) in the future, you'll need to know if it's possible. Some Wi-Fi speakers can be upgraded to 5.1 surround sound. Some Bluetooth speakers allow you to add an additional speaker for stereo sound or a powerful subwoofer. Some RF transmitters may broadcast the signal to a large number of RF speakers (up to 50) (receivers).
Cost
This could very well be the first thing that comes to mind. Wireless speakers range in price from $100 (or even less) to $1,000 (or more). Your financial situation is always a deciding factor. RF speakers range in price from $100 to $200. Although Bluetooth speakers are the cheapest choice, you can easily buy Bluetooth speakers and soundbars for considerably more than $200. The most expensive wireless speakers are Wi-Fi speakers. Some Wi-Fi speakers cost more than $1000, and a Wi-Fi home theater system (5.1) would cost you between $2000-$3000 (or even more).
Remotes
Almost all wireless TV speakers come with a remote that can control play/pause, volume, and skip tracks, but a few also have equalizer adjustment options, allowing you to obtain the right sound for whatever you're watching. Look for a speaker with a remote control and a suitable app. You'll be able to reduce clutter while increasing functionality.
Also Read: Types of Studio Monitors
Takeaways
The sheer number of varieties in wireless TV speakers might be bewildering. Choosing the perfect one for you might be difficult without proper research. That's why our guide will help you make the best-suited choice based on your budget and preferences. Remember to check consumer reviews too before you zero in on the final product. Always buy it from an authorized retailer. With this, you are ready to go shopping for your wireless TV speaker.
FAQs
Are wireless speakers better than wired speakers?
If you want the best audiophile experience, go with wired headphones. Some hi-fi audio must be compressed in order to be transmitted wirelessly (particularly over Bluetooth), and some quality is lost as a result of compression. There is no compression when audio is transmitted across wires, and the audio quality remains intact. Some Wi-Fi speaker systems come close to matching that level of audio quality, but wired speakers are still a much superior sounding option (and they are also cheaper).
Are wireless speakers completely wireless?
Wires are required for all of these wireless speakers. Some of them feature a base (charging station) that must be attached to your television and constantly plugged into a wall outlet (like RF speakers). Wi-Fi speakers, too, must be plugged in. Bluetooth speakers must be charged (battery life is finite), and you'll need wires to do so.
How do I know if my TV has Bluetooth?
Check Sound Output or Connections settings on your TV Settings menu to know if your TV is Bluetooth compatible.
What if my TV is not Bluetooth enabled?
If your TV doesn't have Bluetooth, you can buy a low-latency Bluetooth transmitter that plugs into the audio-out connector on your TV (3.5mm headphone jack, RCA jacks, USB, or optical). You may also use a Bluetooth receiver (or transceiver) for the speakers (it must also support aptX low latency) and Bluetooth transmitters (or transceivers) for your TV to make some of your old wired speakers wireless. In most circumstances, this will be a less expensive alternative than purchasing wireless speakers.
How do Wi-Fi wireless speakers function?
A Wi-Fi speaker connects your smartphone or tablet to your home network wirelessly. You simply use Wi-Fi and an app on your smartphone to connect additional speakers in different rooms.